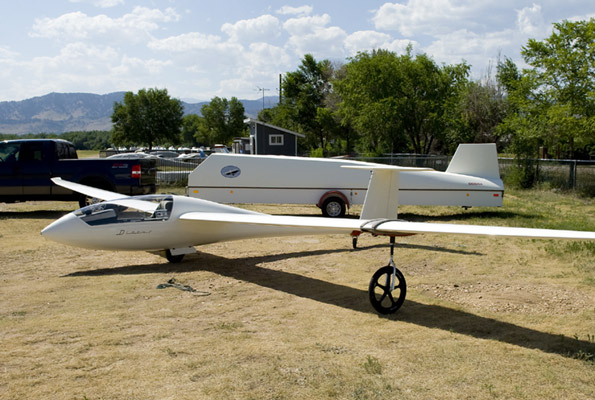 Soaring Society of Boulder members may now take advantage of two high performance Discus CS. 
N23SG aircraft is equipped with a radio, transponder, Flarm and EDS oxygen system. It has a LX-NAV S100 glide computer. The glider has full ground handling equipment and is stored in a modern Cobra trailer. 
The SSB has purchased a second Discus CS which will soon be online in our fleet.